The HCS mine hoisting electronic control system is a frequency conversion feedback system, which is a technical upgrade system of the traditional system. The minimum system consists of three parts: frequency conversion feedback, PLC control system, and operation console system.
The HCS mine hoisting electronic control system is a personalized customized system. Based on the accumulated experience of many years of actual cases, the company can design intelligent solutions for customers that fully meet the control requirements of mine hoists and the actual use requirements of users.
The power range of the HCS mine hoisting system is: 55-300kW, and the voltage level is 380V/660V.
Adopt dual PLC redundant control to ensure the system is more secure and reliable
-Built-in protection functions such as "overwinding", "overspeed" and "loose rope detection"
-Built-in energy feedback, significant energy saving effect
- Adopt vector control, fast dynamic response and accurate positioning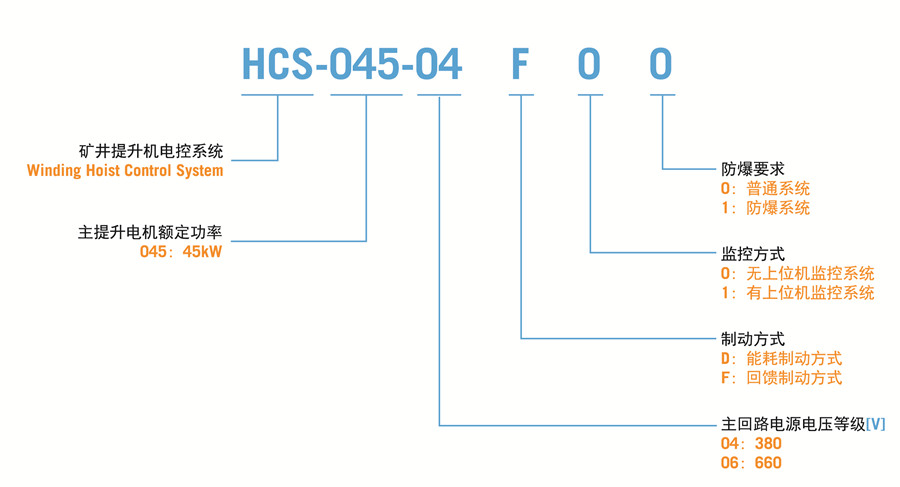 We work closely with you and carry out research to understand your needs and wishes.